Specialty at PetMedic | Veterinary Dermatology
Specialty at PetMedic | Veterinary Dermatology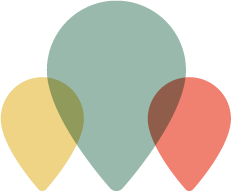 347 Main St
Watertown, MA 02472
Monday - Thursday: 7:30 am - 4 pm

About our Watertown location
Our urgent care practice is moving to a bigger, brand-new facility at 109 First St #101, Cambridge, MA 02141! Our new location is equipped with six exam rooms to accommodate for a higher volume of cases as well as new, state-of-the-art equipment. Our team that you love will remain the same!
As a result of this move, our urgent care operations at our Watertown location are now suspended. If you require urgent care services for your pet, we encourage you to check out one of our other locations in Burlington or Westborough.  Our Cambridge urgent care location will open for business on December 18!
The veterinary dermatology practice led by Dr. McKinney will stay in Watertown and will remain open Monday – Thursday, 7:30 a.m. – 4:00 p.m. Their team looks forward to continuing to provide the very best in veterinary dermatology to the Watertown community and beyond. 
If you're a local family veterinary clinic or emergency hospital, we would love to partner with you to strengthen and unify our animal health community.