Now open for same-day online appointments
Now open for same-day online appointments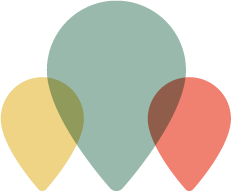 347 Main St
Watertown, MA 02472
Monday - Friday: 4 pm - 11 pm
Saturday - Sunday: 10 am - 7 pm
About our Watertown location
PetMedic's flagship location in Watertown, Massachusetts was Boston's first introduction to pure veterinary urgent care. From the beginning, we've been committed to serving pets in Watertown and the surrounding communities through building strong bonds with our veterinary ER and family practitioner network.
Our flagship clinic is conveniently located off Main Street near many Watertown restaurants such as Chulo Restaurant & Bar, Nzuko and Halfway Café. If you find yourself on Main Street looking for a new restaurant to try or are just driving through town, keep an eye out for our clinic.
Whether your pet needs care after work, on the weekends or during select holidays, PetMedic provides convenient, high-quality veterinary urgent care – from a compassionate and experienced team. During daytime hours, PetMedic Watertown offers veterinary dermatology services for dogs and cats.
We treat many pet urgent care issues at PetMedic, including (but not limited to) the following:
Christine McKinney, DVM, DACVD
Managing Doctor - Dermatology
Veterinary Technician - Dermatology
Veterinary Assistant - Dermatology & Urgent Care
Client Service Representative
If you're a local family veterinary clinic or emergency hospital, we would love to partner with you to strengthen and unify our animal health community.
Fill out the form below to contact our Watertown location today.